Bills beat the Pats early. The Pats have four wins other than beating the Jets.
They did push Zack Wilson (5-2) out of the starting position. Mike White then beat the Bears (Wilson probably would have -- they suck and he won each time when not facing the Pats this year) and then lost to the Vikings. The Vikings kept on holding the Jets to field goals. The Jets (after finally getting a touchdown) had two times (receiver just barely didn't catch a ball for the go ahead score on the first attempt) in the last two minutes to go ahead. Close, but no cigar.
The Giants faced the Commanders, who at this moment are about as good, and a
tie
(if the Giants lose against the Eagles, they will be tied in the standings too) sort of showed this. The Commanders went for it on 4th down fairly deep in their territory and eventually tied it with less than two minutes to play. They did not go for two (maybe rightly, since they didn't score when they got the ball back) for the lead. I wonder what they would have done with less time left (two teams did it successfully recently).
[Giants have a tough few weeks upcoming with the Eagles, Commanders, and Vikings before facing the Colts, who had some fight against the Cowboys last night before falling into a big pit -- over 30 unanswered points.]
I was clicking around and saw over the weekend a special report (one sports commentator noted the timing was a bit gutless on his part) that deGrom signed a big five year deal with the Rangers. The latest nice boring white guy side line reporter was like "well, the Mets was right not to take THAT deal [guy simply is too much a risk health-wise] and deGrom didn't give the Mets any expectation they would even give them a chance to match even if they were tempted." deGrom has been a stud, but has been out a lot, and didn't play much in the last 101 win season.
So, he's not unreplaceable. This is suggested by the guy who replaced him -- Verlander, signed on for a two year deal of Scherzer like money. Mets have two older pitchers on the payroll the next two years with a combined higher salary than the whole of the Rays. Such is what the market gets you, including an overpaid to seal the deal bonus.
Oh well. Verlander won the Cy Young and all, so you figure he is the #1 now. But, long term, the Mets need to get some younger starters. They also have more needs, including filling their pen, another decent starter, and at least one big bat. And, I hope Nimmo is back, but fear he won't be.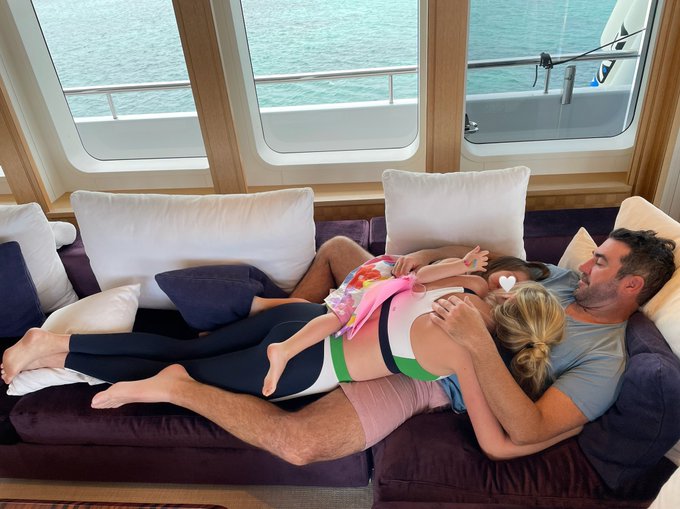 Anyway, welcome to the Mets, Kate Upton.